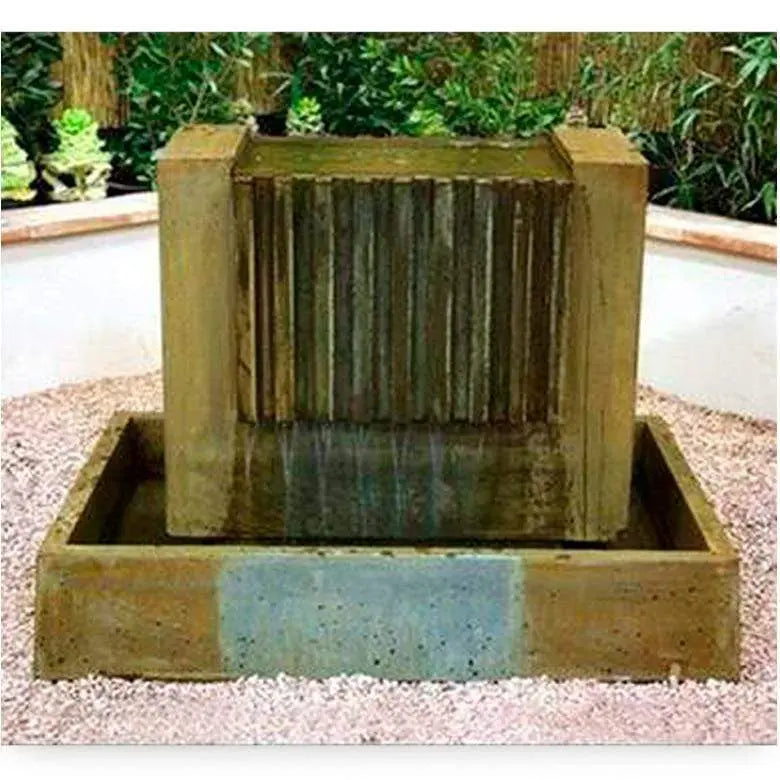 Phoenix Precast Falls 46" Wide Concrete Outdoor Fountain G-FLLS
---
Phoenix Precast Falls 46" Wide Concrete Outdoor Fountain G-FLLS
This is our newest design and not even in the catalog yet! Be the first to grab this attention-getter in your home.
Gist recommends that you do not install your Gist fountain on wood or carpeted floors. Water may damage your floor's surface. Gist Decor and Fountains USA are not responsible for damage caused to flooring.
Color Shown: Custom
Material: glass fiber reinforced concrete
Additional information
| | |
| --- | --- |
| Weight | 250 lbs |
| Dimensions | 27 × 46 × 35 in |
View & Download

Order a Phoenix Precast Falls 46" Wide Concrete Outdoor Fountain G-FLLS today from FountainsUSA.com. Free shipping + free gifts on all of our Phoenix Preca Outdoor Fountains. Sign up today and get 5% off!
---
---